Follow the steps below to upgrade to Rater Quick with a discounted rate.
---
Original Price
$

39.95

Your Discount
$

0.00

New Price
$

39.95
These prices will update as you progress.
Start
Get your Rater Quick discount
If you own a copy of Rater Quick NCOER you can qualify to upgrade your existing software for a reduced price.
No permanent changes will be made until you decide to make a purchase.
How to get your discount:
To receive your discount you must have a valid license key for Rater Quick NCOER Edition. Once your software is updgraded, your license key for Rater Quick NCOER is will be deactived, and will be issued a new key for the latest version of Rater Quick.
Enter your Rater Quick License Keys
Once you upgrade your key, your old key will be permanently disabled, and a new key will be issued.
Note: Your new license key will only be valid for use by 1 user, and may only be used on 1 computer at any given time.
Keys from the following software will earn you a discount of $20.00 for your first key, and $10.00 for your second key: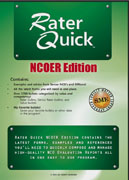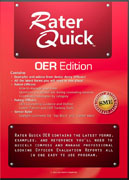 Key
Software
Discount
No Keys Add keys below to calculate discounts.
Purchase Rater Quick
Take a look at your savings.
Personal Information
---
Billing Information
By pressing purchase you confirm we are allowed to charge your card for $
39.95